HOW TO STRIKE YOUR IRONS BETTER THAN EVER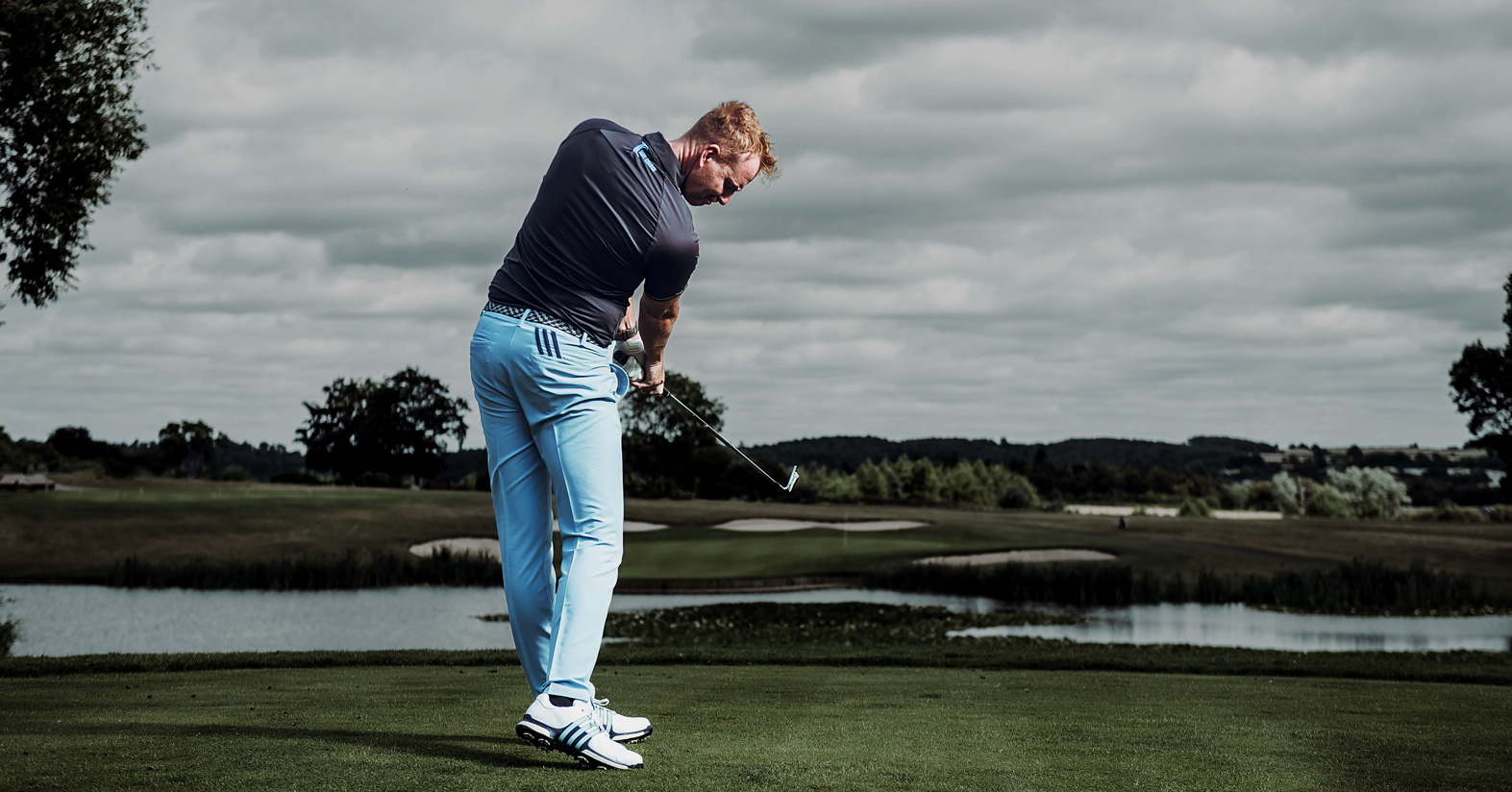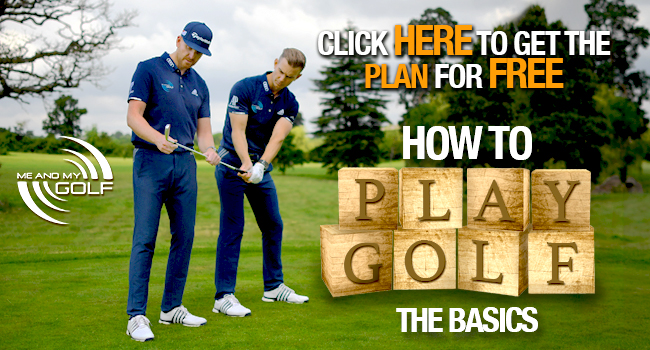 If you struggle with inconsistent ball striking with your irons and you have either the Early Release or Hanging Back swing faults then you need to continue reading because we may have the secret on how to strike your irons better than ever.
As you know both of these swing faults encourage the bottom of the arc of your down swing to bottom out before the ball.  So what if we where to say to you that you can reduce this effect on your contact by actually introducing something to your golf swing which would be considered a fault by many people?
Bare with me on this, so we know as we said that the bottom of the arc is too far behind the ball, what if we where to simply move your body positions more toward the target through out the set up, back swing and then impact?
So instead of going for a 50-50-weight distribution at set up (Picture 1) why not lean slightly towards the target? (Picture 2)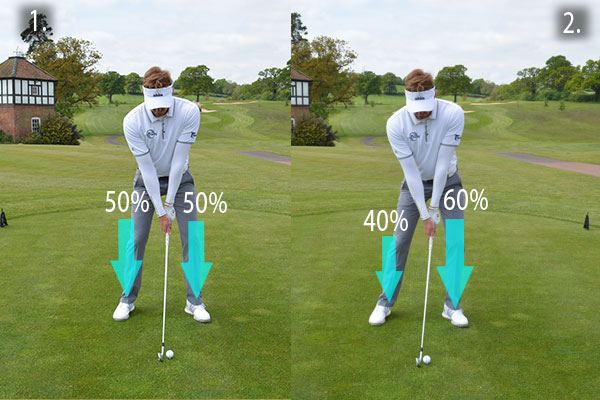 Also instead of working towards loading the majority of weight into your trail side at the top of the back swing (Picture 3) you worked on staying more centered over the ball by feeling you where actually leaning more on your lead side at the top of the back swing? (Picture 4)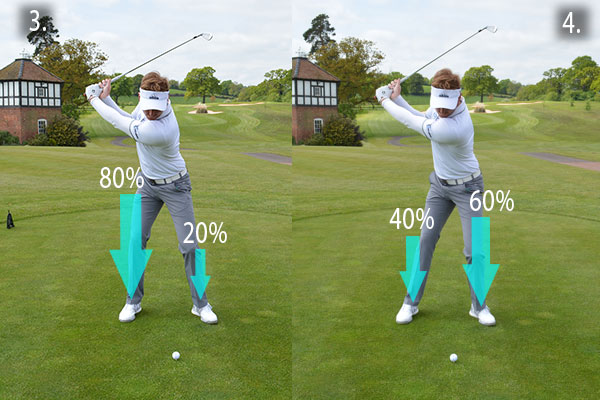 By leaning your weight more towards the target through the set up, back swing and impact you will help to counteract the Early Release and the Hanging Back swing faults, now I know these moves may not be "text book" but they will improve your ball striking and always think, the ball doesn't know where your weight is distributed! It only understands what hits the ball, and if it's the ball first as opposed to the ground before the ball then your ball striking will be more consistent than ever and your ball flight will be amazing.
CHECK OUT SOME OF OUR MOST POPULAR VIDEOS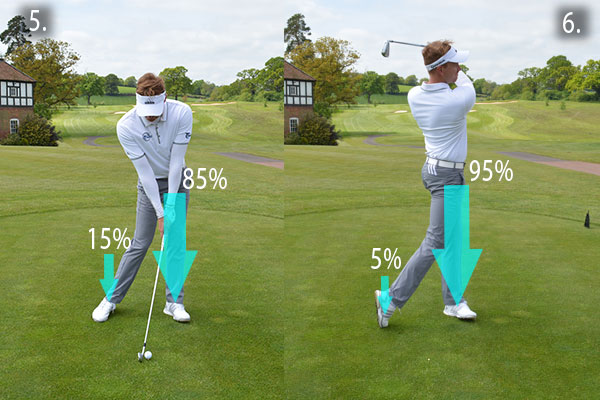 There can be pit falls of doing this and we would only recommend this if you have either of these swing faults.  The best thing to do is either book a lesson with your local pro or go to meandmygolf.com and check out the Early Release and Hanging Back swing faults to see if you do them and then give it a try.
This may send a bit out of Left field but this is something that has worked many times with our students and we will continue to use.  Let us know if this is something that might help you? Post your comments and we'll get back to you soon.
---
READY FOR VIP STATUS?
OUR MEMBERS ARE BREAKING THROUGH THEIR GAMES EVERY WEEK! COME BE APART OF OUR WORLDWIDE COMMUNITY AND PLAY THE BEST GOLF OF YOUR LIFE!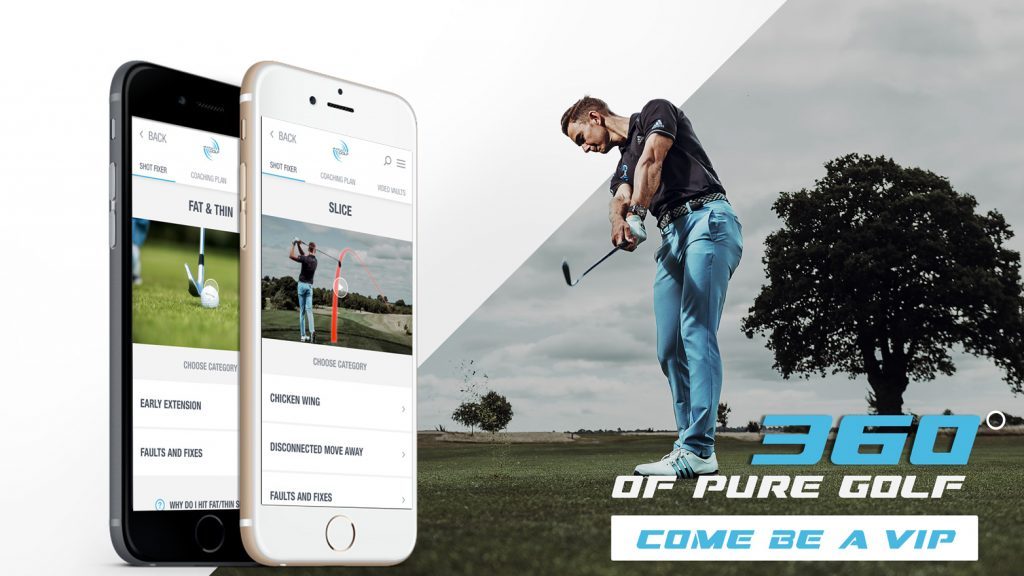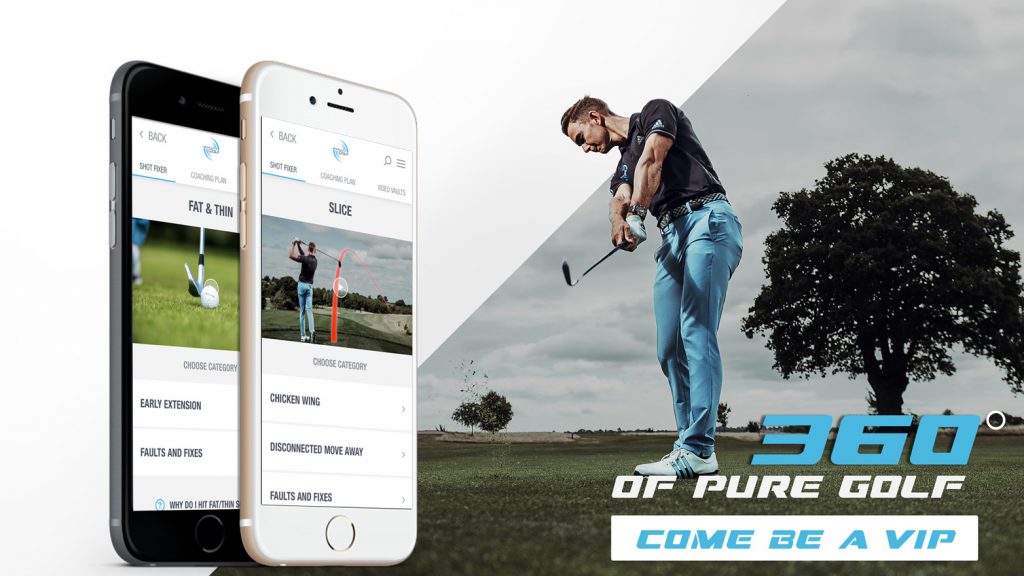 If you haven't already, come join our online membership…I'm confident we can help you play the best golf of your LIFE! Hope to see you on the inside!