HIT MORE CONSISTENT DRIVES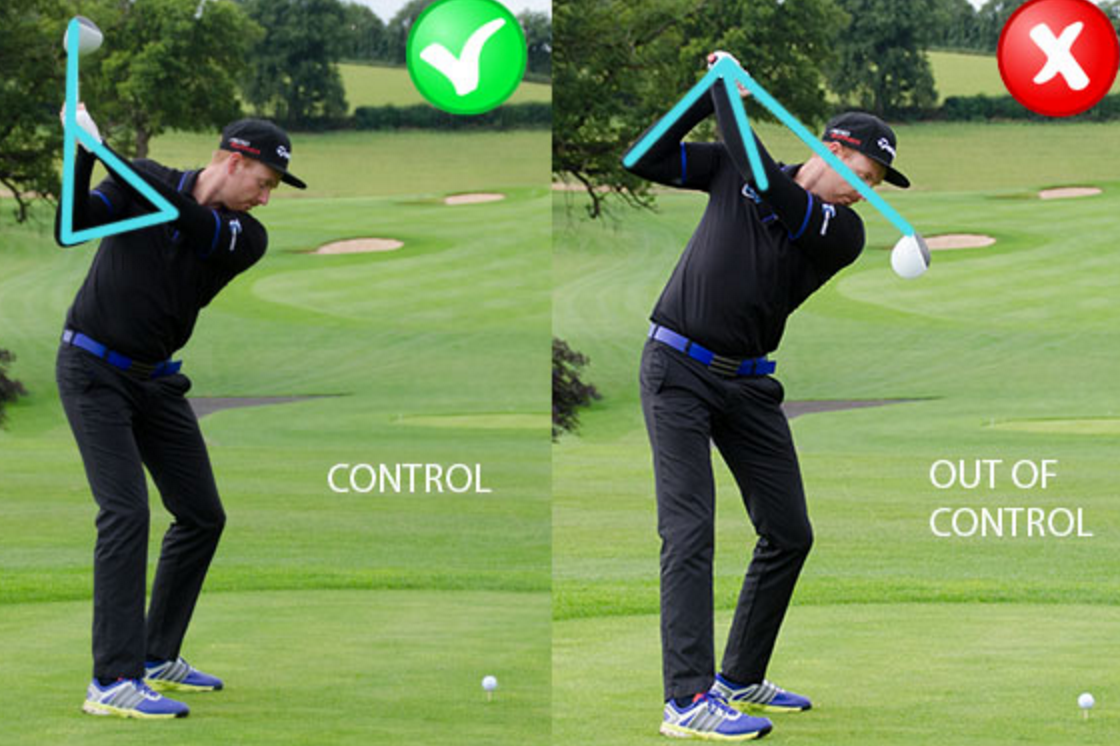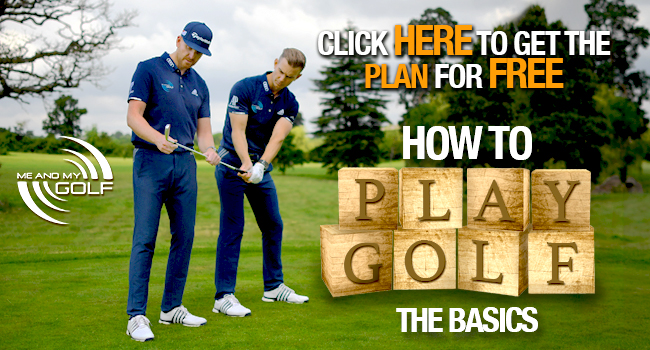 How to hit more consistent drives?  Probably one of the most asked questions we get at Me and My Golf.  Now their are multiple things that could be causing inconsistencies in your tee shots so I thought i would cover one of the most common reasons for inconsistency we see.  I'll come back to this in a moment.
We've all heard that your back swing is very important for giving you the best chance in your down swing, as far as amateur golfers are concerned generally this is case.  The more technically sound your back swing is the better chance you have of having a technically sound down swing.
Their will always be people on tour who will buck the trend, and you can see that the majority of players have different looking back swings but they obviously work well for them as far as priming them for the down swing is concerned.
So should you change your back swing? Well if your down swing has issues then you need to see if your back swing could be causing these issues.
Ok so back to  the common fault we see, often when people over swing for what ever reason they are trying to achieve you will often find that people start to miss time how their arms work in conjunction with their upper body, we also see that when people over swing that their arms become disconnected with the upper body, we even see that the club face can be manipulated.  All of these then force the player to compensate in the down swing which just makes it harder to be consistent.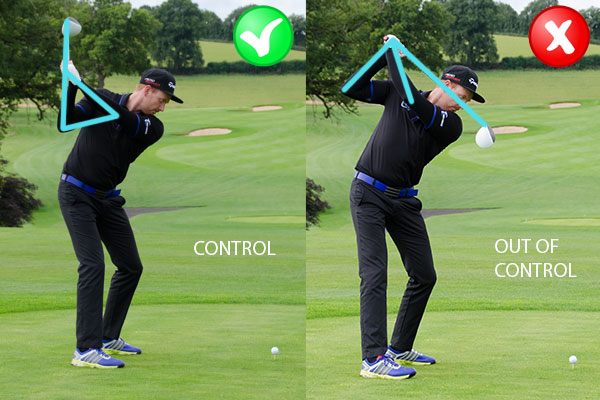 Lets look at the example of the two top of back swing images we have here.  You will notice that the image of me over swinging has forced the arms to disconnect from the body and with the right elbow going high, this can also cause the club face to twist into an open position.  So we have high hands and an open club face at the top of the back swing!  Unless you are a tour player who is exceptionally talented and more importantly works extremely hard you are going to find it hard to be consistent in your down swing.  The most common result we see from here is that the player starts the down swing with an Over the Top Swing Fault because of the high arms and also to allow for the open club face.  This will often cause a path which is too much to the left through the ball with a club face which is too open to this causing a slice.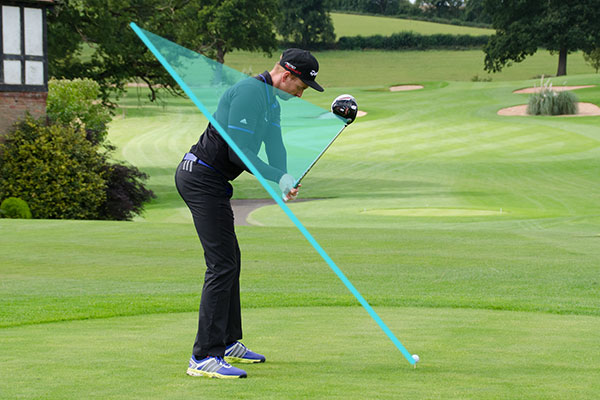 The shorter looking swing is actually the same swing just at a shorter point.  So if your back swing is too long and you are suffering from inconsistencies why not try a shorter back swing, it may not automatically change the down swing but it will give you a better chance to change those down swing faults.
Give it a try and if you have any questions post them down below and we'll get back to you.
---
READY FOR VIP STATUS?
OUR MEMBERS ARE BREAKING THROUGH THEIR GAMES EVERY WEEK! COME BE APART OF OUR WORLDWIDE COMMUNITY AND PLAY THE BEST GOLF OF YOUR LIFE!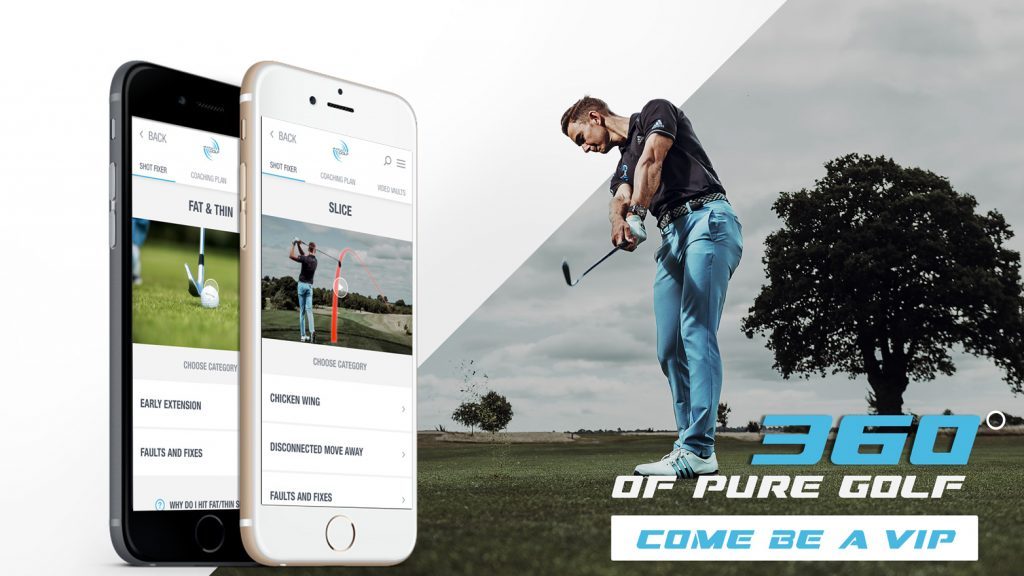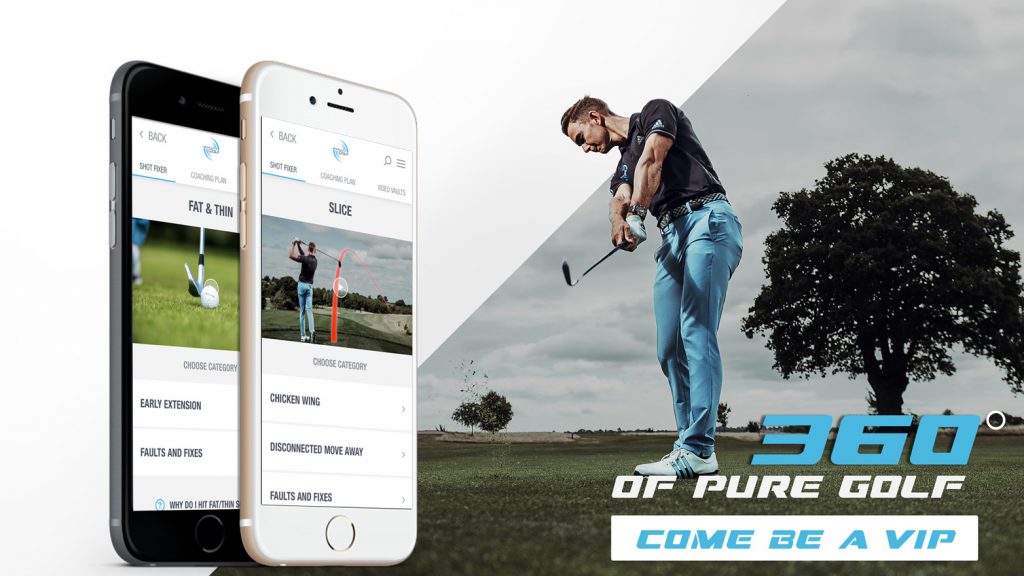 If you haven't already, come join our online membership…I'm confident we can help you play the best golf of your LIFE! Hope to see you on the inside!