4 Yard Fairways and Late Night Practice – A Journey to Earning a PGA Tour Card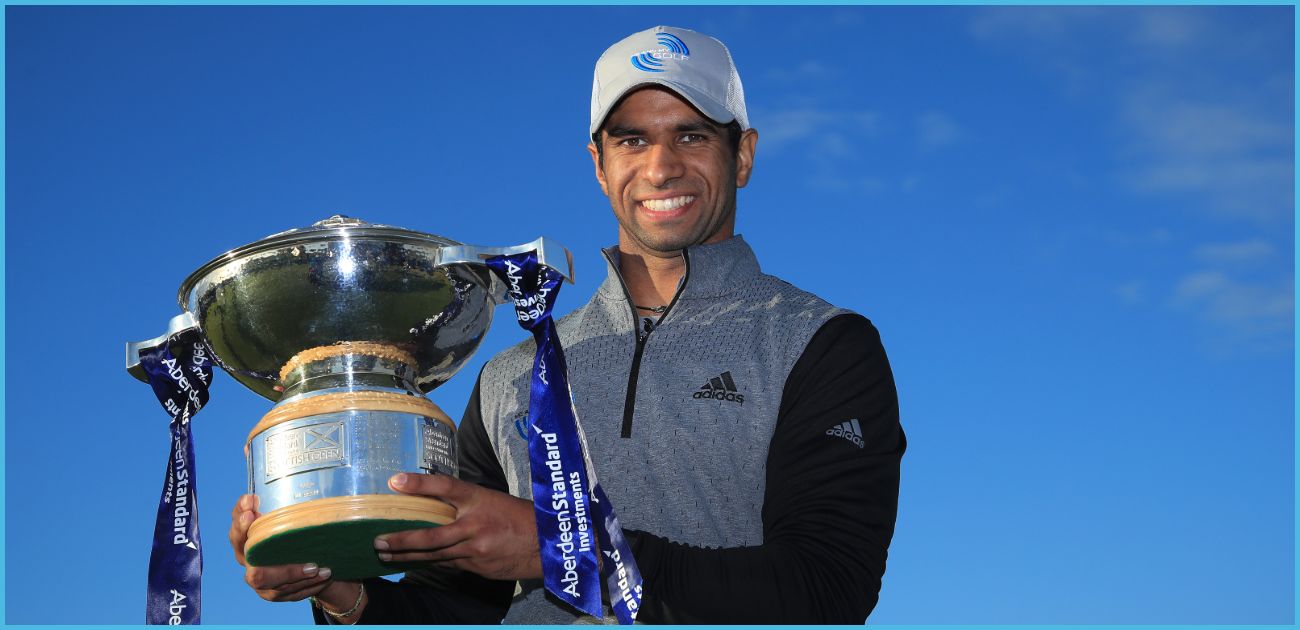 Imagine playing on the PGA Tour. Well, that dream is going to become a reality for our student, Aaron Rai.
In case you missed it, following a T2 finish on the Korn Ferry Tour last week, Aaron earned himself a PGA Tour card for the 2022 season. Unreal!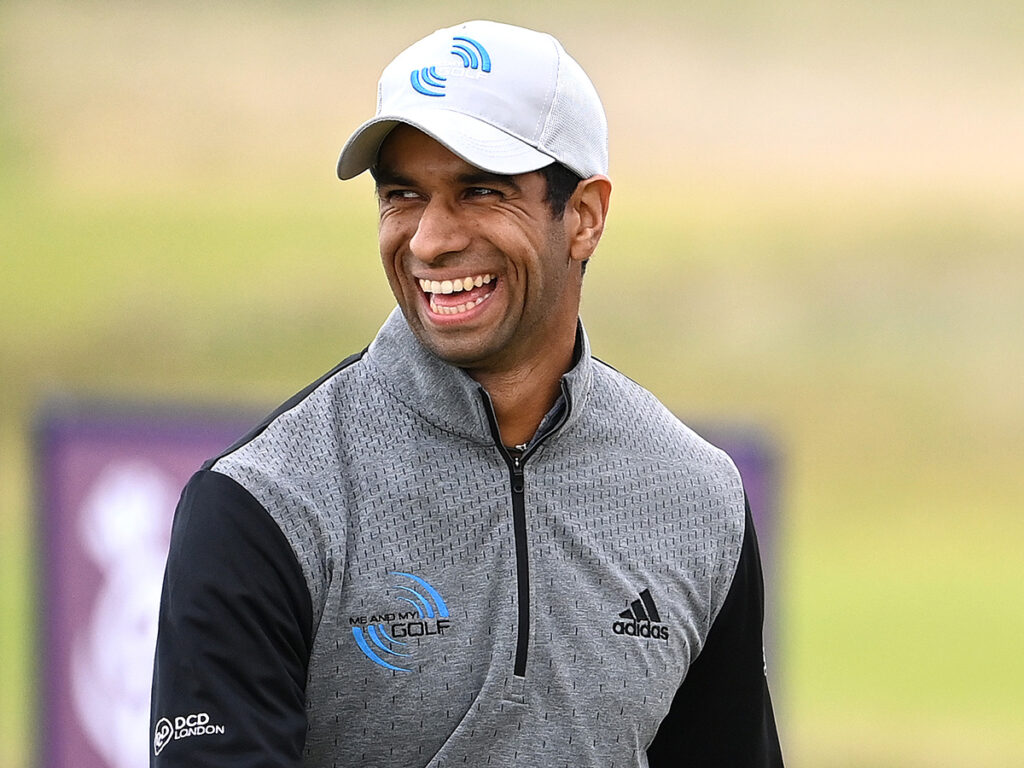 We started coaching Aaron when he was just 11 years old, and we realised very quickly what amazing potential he had.
We were drawn to working with him because of his incredible support network. His entire family are super supportive, and have brought him up to be the humble, appreciative, and hardworking person that we see today.
When he works so hard on his game and is so grateful to his entire team, it makes us want to do whatever we can to help him achieve his goals. From his perspective it's not 'Aaron's win' it's 'our win' and that makes all the difference!
So, what was the turning point that helped him achieve this milestone?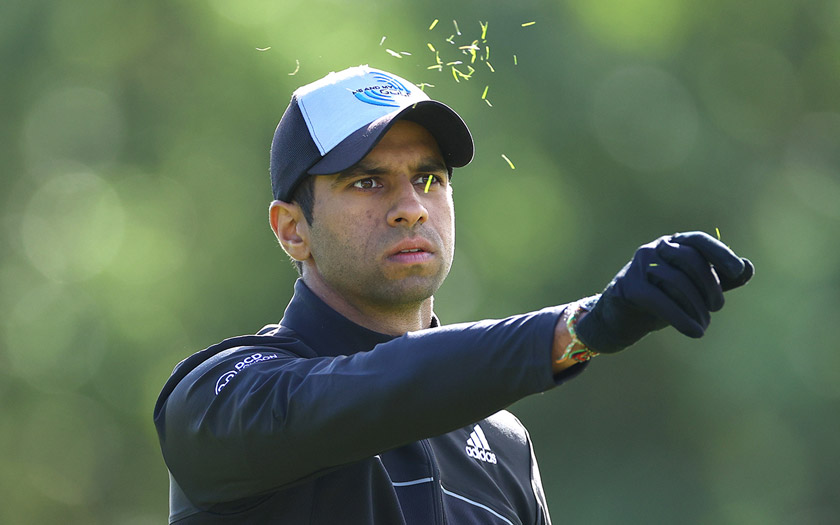 Well, whilst the COVID lockdowns were admittedly a horrific experience for nearly everyone involved, Aaron saw it as a great opportunity to better himself.
The first lockdown gave him a chance to have a complete physical and mental reset. It allowed us to work together and put a plan in place that would never normally have been achievable in the middle of the season.
What is that plan we hear you ask?! Well, it's no great secret that Aaron is one of the best drivers of the ball currently in the game. In fact, we'll stick our necks on the line here and say he's easily top 10 in the world in that category. There just isn't a ball flight he can't hit off the tee.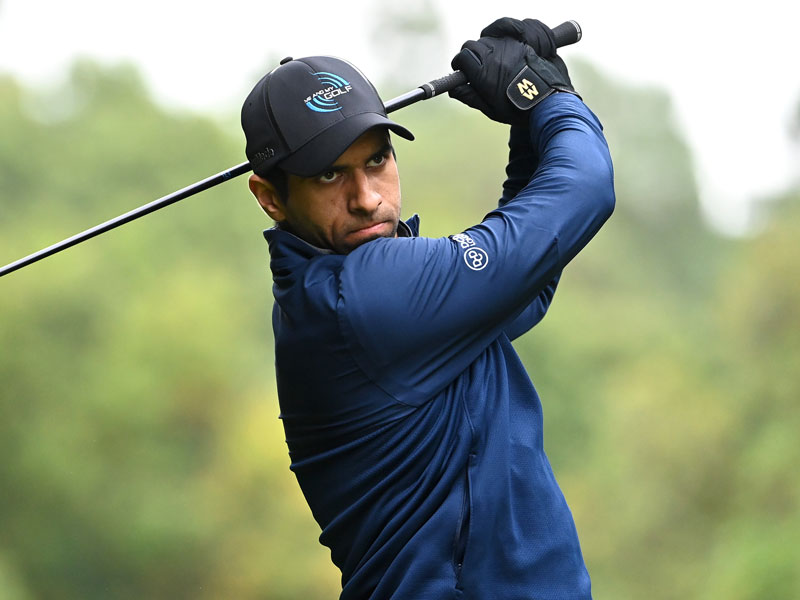 As a result though, Aaron hasn't had tonnes of experience hitting it out of the rough, so as part of his training and practice schedule we devised a skills game which he regularly plays on the course.
We'll give him hypothetical targets to hit, so off the tee he'll be aiming to drive the ball within a 4-yard fairway. If he misses, we put him in the rough for his next shot.
For approach shots into the green, he'll have to play his shot within 15 feet, if not, again he'll play his next shot from the rough and so on and so on.
This has allowed him to gain the experience to really know how to play those shots out of the rough, and not negatively impact his game during competitions. Given he's just reached another huge milestone, it's fair to say these skills games have paid off!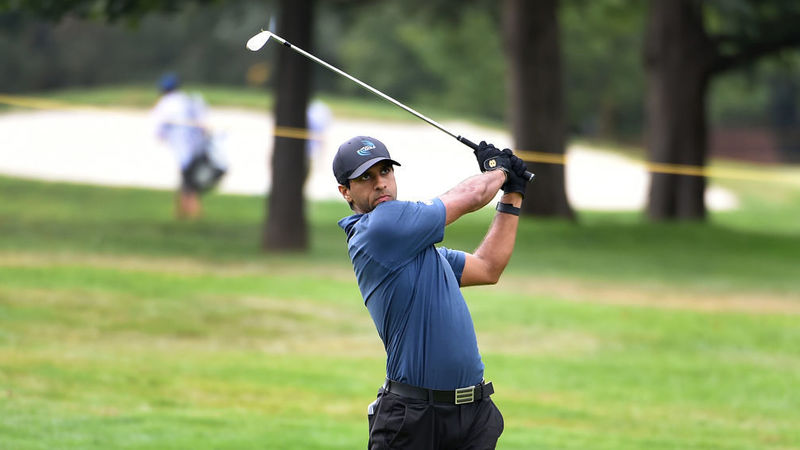 In terms of his actual practice schedule, Aaron's quite the night owl. He usually rocks up to the golf course around 2pm and will stay until 8ish.
He'll start a week's practice with calibrating his swing, he'll film videos for us and send us his FlightScope stats (launch monitor), so we can make sure he's fine tuning his technique correctly.
It's later into the week (if there's an event), that he'll take his game out on the course for the skills games previously mentioned.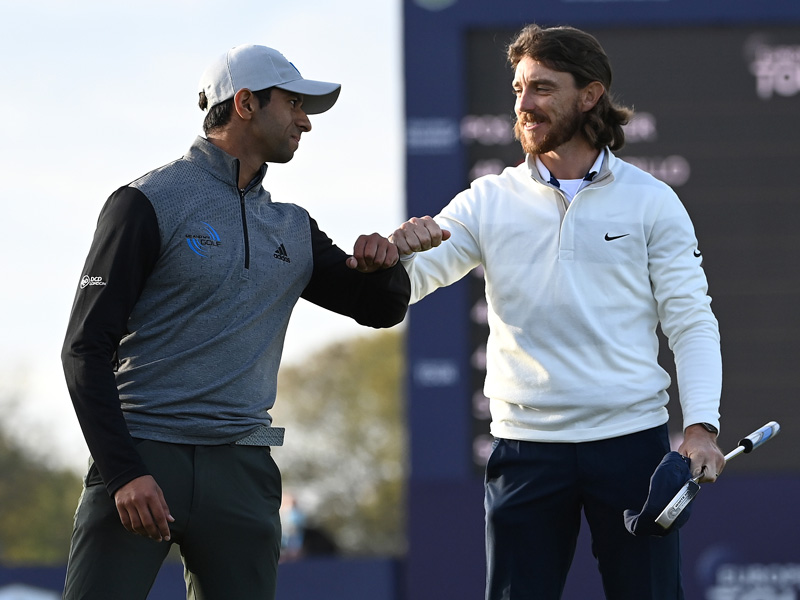 So, there you have it, a brief insight into what it takes to get to the top level of golf.
Over the next couple of weeks, Aaron will still be teeing it up on the Korn Ferry Tour before heading back to the UK for the illustrious BMW Championship at Wentworth.
So, make sure you keep an eye out for him! You can normally find him in the fairway.
And by the way, if you fancy joining him in the short stuff, make sure you check out our 7 day FREE trial. We can't guarantee we'll get you to the PGA Tour but we might just help you win that monthly medal.