The Go To Shot – How to hit more fairways.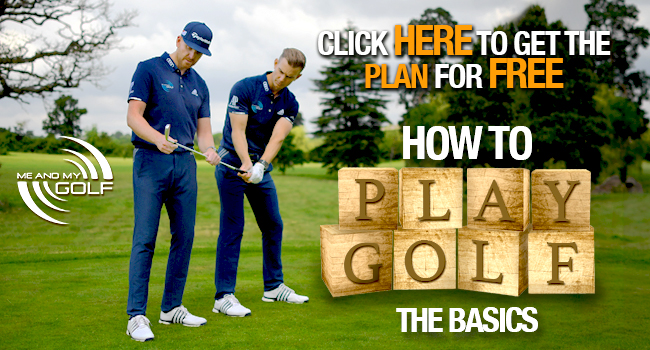 Wouldn't it be great to be able to have a tee shot in your locker that you can depend on in your moment of need and hit more fairways?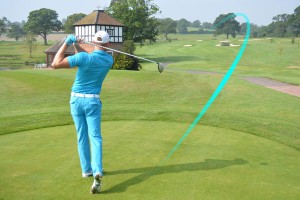 When playing in tournaments the best players in the world will have a Go To shot! This is a shot that they can rely under the intense pressure of the final stages of a tournament or when they are hitting a tee shot to a particularly narrow fairway.
A great example of this is Tiger Woods and his "Stinger" this is a knock down punch shot with his longest iron which allowed to hit a low piercing ball flight which he could control into the wind and also gave him a high percentage of fairways hit.
Nick Faldo used to practice hitting full swing drives 150 yards so it would give him an enhanced feel for the club and his swing but when Faldo needed to hit the fairway he would feel that he would hit shots in slow motion which wasn't actually much harder than his 150 yard tee shots but again he had a high percentage of fairways hit when doing this.  Yes he may have only hit these slow motion tee shots 230 yards where as he would normally hit it 270 yards but it gave him the perfect position to play to his strengths, which was his amazingly accurate iron play.
A lot of the tour pro's will hit a fade when they need to find the fairway as they feel they have more chance of controlling the fade than controlling a draw, this is especially true with the players who fear a hook.
So what would be your Go To shot? Do you have one? If you find it difficult to answer these questions then I encourage you to go to the practice range and develop one that suits your game.  Below are some examples of ones that we use with our students.
The Fade – As mentioned above the fade is a lot easier to control than the draw.  For best results tee the ball lower and then make sure that when you are striking the ball that the club path is some what to the left with the club face open to the path but closed to the target line.  This sounds a vague way of describing the fade but it's all about experimentation.
The Powder Puff Drive – This is the Faldo one, work at hitting your drives in slow motion and you'll be surprised actually how far they will go! Not as far as your normal drives but you won't loose much yardage and you have a higher percentage of fairways hit.
The Long Iron or strong 3 metal – Maybe using a long iron or purchasing a strong lofted 3 metal for hitting just off the tee is the answer! Henrik Stenson uses his 3 metal a lot because he doesn't like shaping the ball and with his length off the tee he struggles on dog legs.
The Feet Together Drive – This will seem quite unorthodox but if you are a slicer and struggle to get a good sequence in your downswing with your arms because your body spins out and over rotates by narrowing your stance you quiet down your leg and body action and allow your arms and hands to rotate faster around your body which will help square the face better at impact and also encourage a more on plane down swing.  I have actually had people playing on the golf course for months at a time doing this and not only reducing their slice but also reducing their handicap.
Give some of these a try and post your comments down below on which one works for you or if you have another Go To shot post that below as well.  Remember it took Tiger woods 18 months to perfect his "Stinger" so be patient.