September Member Giveaway – 5 M1 TaylorMade Hybrids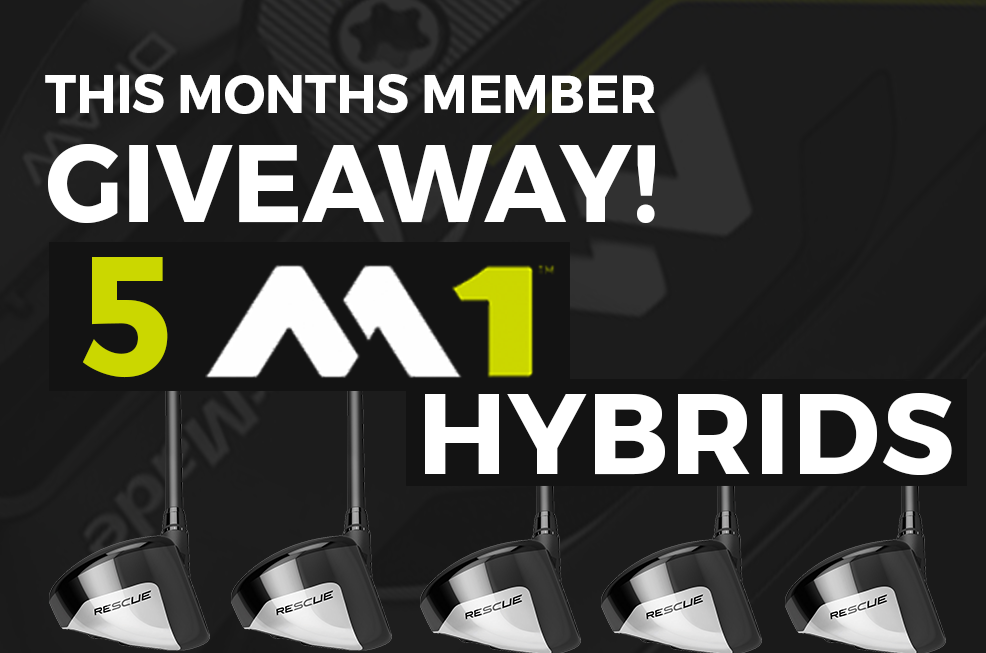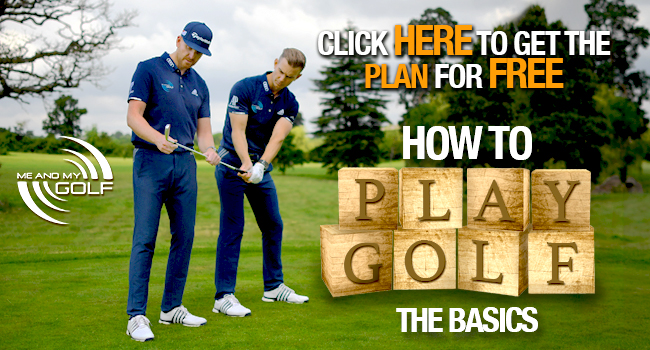 GIVEAWAY DETAILS:
To show our appreciation to our MMG members, our team is going to give away great products in September. This month we have FIVE Winners who will receive new TaylorMade M1 Hybrids (Total value $1,250).
TIME UNTIL SEPTEMBER GIVEAWAY ENDS
ENDED 
THE NEW STANDARD OF HYBRID PERFORMANCE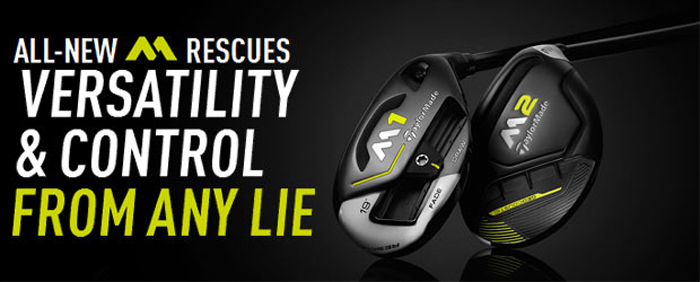 The 2017 M1 Rescue Hybrid deliver more distance and more forgiveness than any other Hyrbrid before it's time. 


 DISTANCE + HEIGHT + CONTROL
The 2017 M1 Rescue™ Hybrid features improved distance and versatility with the first-ever sliding weight track in a Rescue club. With a moderate size, Tour-proven shape, and a newly designed sole, the new M1 RescueTM Hybrid offers more playability from an increased variety of lies. 
MAXIMUM PLAYABILITY
The new sliding weight track makes the new M1 Rescue™ Hybrid the company's most adjustable hybrid ever, providing golfers the opportunity to not only experience the neutral/fade biases of its predecessor, but also the added option of a draw setting—as well as anything in between—for ultimate shot shape adjustability and personalization.
In addition to the new 27g sliding weight track and advanced sole design, the head comes equipped with a new 3-degree, ultra-lightweight, aluminum Loft Sleeve.
GIVEAWAY RULES:
Each month we draw names at random from the MMG community and give away great golf product items such as drivers, irons, apparel and other gear. All MMG Members are automatically entered each month — no action required.
Rules
Must be an MMG ACTIVE member to be eligible for the drawing
All "ACTIVE" paying MMG members are automatically entered.
Only 1 entry per person
On October 1st we will draw 3 winners.
Winner will be contacted by email or phone and will have 30 days to claim their prize
If winners do not respond within 30 days, we will offer the prize to an alternate
READY TO BECOME PART OF THE CLUB? 
You're only one video away from breaking through…