Rickie Fowler's Short Game Secrets: Golf Pitching, Chipping and Wedge Tips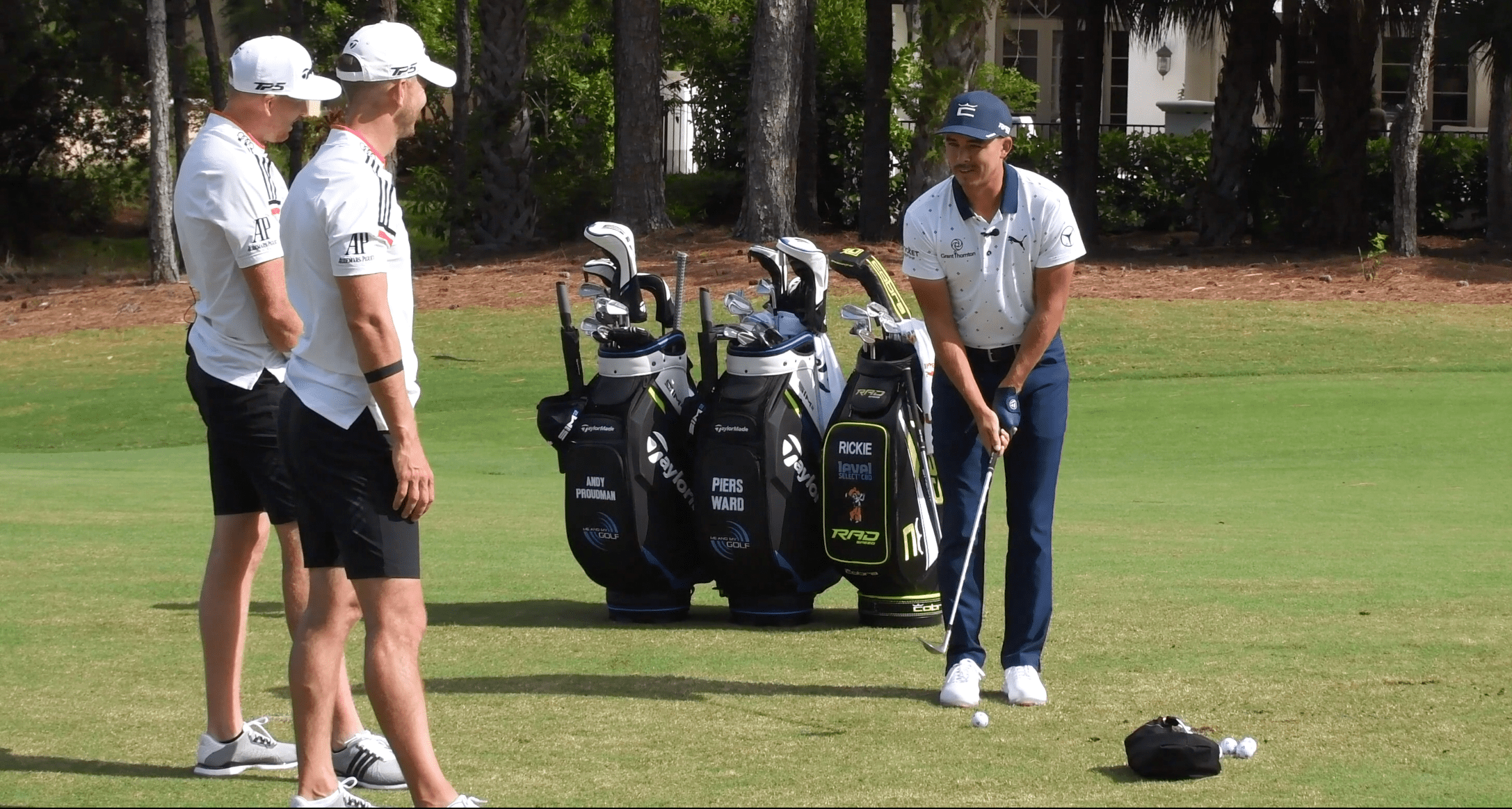 "What's the easiest way to get it as close as possible and keep moving forward?"
In our latest YouTube video, Rickie Fowler shares his tips, tricks and secrets for dialling in your short game and getting as close to the pin as possible from 30-50 yards from the green.
And to celebrate the release of this week's video, we're offering an amazing 50% off our 4-week Complete Chipping coaching plan for a limited time only!
Use the code RICKIE at checkout to activate your discount.
Rickie talks Andy and Piers through his swing thoughts, club choice and technique for his basic pitch shot.
He also explains how to get backspin on his wedge shots to help get the ball close with as much control as possible.
In the video, he shows us:
– How to grip the club for the most effective short shorts
– His body position and weight distribution
– How the club should release through the shot
– How lie affects your shot choices
When it comes to offering advice to amateurs looking for the best way to score well, he says to try and keep it simple and avoid the high percentage shots.
Rickie Fowler statistics
– Birthplace: California
– College: Oklahoma State University
– Turned pro: 2009
– PGA TOUR career victories: 5
– PGA TOUR top 10 finishes: 72
– Events played: 260
– Cuts made: 203
– Total career earnings: $39,154,896
Good luck to Rickie at this weekend's Genesis Invitational!