Get Our Best-Selling Coaching Plan For
Its Lowest Ever Price And Break 90 In Weeks!
Learn Secrets To Breaking 90
In Golf Consistently
Break 90 gives you Andy and Piers' secrets to breaking 90 in golf consistently, laid out in a simple step-by-step online coaching plan.
No confusion, no overwhelming, conflicting advice – just a single philosophy and practice plan to get your golf to the next level.
Tried and tested by thousands of golfers around the world, Break 90 is one of our most popular coaching plans, because it gets real results, fast.
Access Forever - Watch Anywhere
Average 20 Mins Work A Week

What You Will Learn In This Coaching Plan
This week is all about the vital things we look for in the Set Up and the ideal "Pivot" motion to develop power and consistency.
Week 2 could possibly be your saving grace for your golf shots. We coach you through how to eliminate your Slice for good.
In week 3 we continue to improve your accuracy by working on your downswing, improving your club path and face at the "moment of truth"... IMPACT!
To hit more greens you need to Rip Your Irons. In week 4 we show you how to evaluate your ball striking and how to make PURE contact like the Pro's.
If you want to hit longer, straight drives, then you need to find the Center of the Face. You're going to love week 5!
Hybrids and Fairways
Week 6
In this final week we get you dialed in to hit your Hybrids and Fairway woods straighter, higher and longer then ever before. You're going to smash through 90!
Check Out What Members Say About Break 90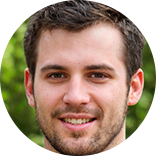 - Jose L.

"This is sorcery! I was stuck between 98-102 for the past 3 years. I'm in week 5 and hitting 94-95. Today I shot 45 on the back 9. Really confident now off the tee and with my irons. Thanks"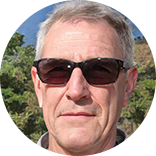 - Ben S.

"After the week one pivot drills, I shot 83 - my best ever round - hopefully by the end of week 6 I'm under 90 every week"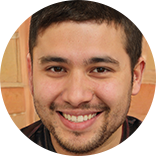 - Dan N.

"Shot an 85 today! Had several missed opportunities as well and took a double bogey on a par 3. Thank you for this great coaching plan! "
Ready To Learn From World Renowned PGA Coaches? Get Your Coaching Plan Today!

Piers and Andy are two of the most popular and well-respected PGA coaches in the world, with over 750,000 YouTube subscribers, 1 million social media followers and students that include European Tour champions. This is the closest you can get to face-to-face lessons with the best coaches in golf, so take advantage of this amazing chance today.
Still Not Sure?
Frequently Asked Questions

Does online coaching work?
Nothing matches one-on-one coaching with an experienced coach. And we know that very well, which is why we still offer personal coaching ourselves! However, we also understand its limitations. Let's start with the price. For a single, face-to-face coaching session, you'll be paying around $200/hour. You can get a full annual membership for less than the price of a golf lesson. But it's not only about the price! With Me and My Golf, you train at your own pace. You choose the time that fits your schedule. Whether in the middle of the night or early in the morning, we are just one click away. And, of course, with Me and My Golf where you train is up to you. You can watch and practice in your garage, in your office, or on the driving range. At Me and My Golf, you will learn from the best coaches in the world. Our online coaching is incredibly cost-effective and your schedule doesn't need to revolve around your golf coach. Our content is always accessible online and this is something that can help you balance work and family commitments.
Why should I pay when you offer loads of free tips on your YouTube channel?

Tips are just individual tidbits of information that might help your game, but these are actual lessons and structured training plans that are tailored to a specific objective.!
How fast will I see results from Me and My Golf?

This depends on how much time you spend practicing. However, our plans have been designed to bring you results in typically 4-6 weeks.
2021© Me And My Golf. All rights reserved.